Finding the Right Facility Management Software for K-12
Buckeye Elementary School District Case Study
Buckeye Elementary School District's Portfolio
Buckeye Elementary School District is a Pre K-8 school district located across the vast desert region of Buckeye, Arizona. Comprised of over 5,000 students and 600 staff, the district strives to provide modern, clean and inviting school facilities that foster 21st century skill-learning and give students the opportunities they need to succeed in life.

Facilities Management Challenges
The district came from a history of using a paper-based system to log work, and a spreadsheet system to document building data. After years of frustration around optimizing workload for staff and knowing manhours were being wasted because of the process they were currently using, Calvin Pulda, Special Systems Coordinator for the district, set out to find a new software solution.
| | |
| --- | --- |
| [X]  | Using an Outdated Paper-based System |
| [X]  | Need to Prioritize Staff Responsibilities |
| [X]  | Have Some Staff with Less Tech Experience |
| [X]  | Must Onboard New Hires Quickly |
| [X]  | Need to Bring New Buildings Online Fast |
Choosing a facility software was the first hurdle for the district, as there was a number of considerations that the team had while evaluating options.
The facilities staff at Buckeye Elementary School District varies in technology competency, and Pulda knew going into finding a solution that the software would have to be robust enough to include the features he wanted for process improvement, but also be user-intuitive and simplistic in design so that his current team and new hires could easily be onboarded.
The AkitaBox software offers a modern, minimal interface that works seamlessly with iPads in the field. These were the tablets of choice because of their ease of use for his technicians and facility managers, helping rather than hindering them.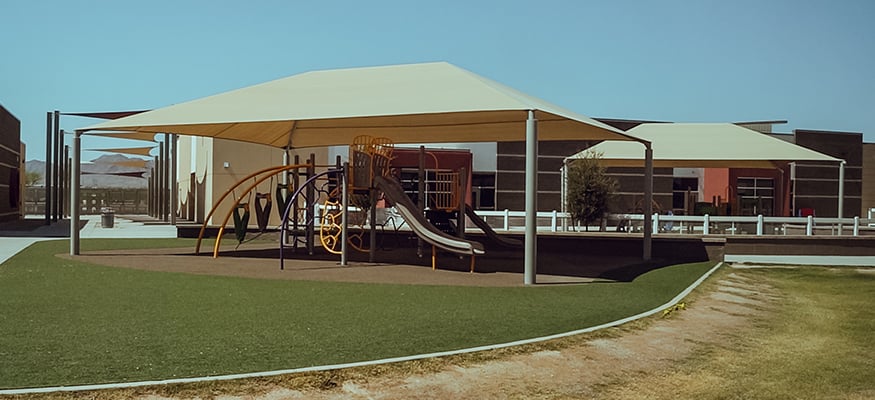 In addition, while the facility director had done a phenomenal job keeping meticulous records of space and asset data in spreadsheets for years, Pulda recognized that it would be a lot of work and oversight to choose a solution that simply imported their data, not validated it.
AkitaBox offered onsite data collection to fill any data gaps and discrepancies and committed to integrating it into the software in less than 90 days.
To justify his decision, Pulda leveraged a referral from a local district that had already implemented the system. "We reached out to another school in Arizona that used AkitaBox to ask about their experience. His feedback centered around having an older staff and that change can be scary. But he told me that the benefits that he had gotten from AkitaBox were worth it," Pulda said. "That was enough for me to feel confident moving forward."
"The fact that AkitaBox offered the simplicity of collecting data we may not have had and verifying the data we did have, and then integrating all of it for us, is ultimately why we chose AkitaBox."
Calvin Pulda  •  Special Systems Coordinator, Buckeye Elementary School District
The AkitaBox Process
After choosing AkitaBox, a 90-day plan was made to ensure the district's data was collected and integrated into the software in a timely manner. The plan also made sure that staff received the training needed to start using the software to its fullest on day one.
First, an implementation team walked each building to verify existing floor plans, located and pinned critical space and assets on the building's floor plans, and captured additional data points within a profile, such as an asset's make, model, manufacturer and serial number, or a room's name, number or floor type.
Next, AkitaBox had floor plans modeled by a team of Revit specialists and integrated into the software platform, ensuring the most accurate depiction of the building's space and assets. A dedicated Customer Success Manager was then assigned from AkitaBox to set up a custom preventive maintenance program for Buckeye Elementary School District's buildings, identify a rollout strategy, and train facility staff at each location prior to software deployment.
The project ended on time with minimal disruptions to their daily routine, and Pulda said that the overall process was seamless.

The Results of a Facility Software Solution
Since implementing AkitaBox, Pulda and his team have rapidly expanded both his system and program and have seen incredible results within just a matter of months.
Statistics: Buckeye Elementary School District
| | | | |
| --- | --- | --- | --- |
| 1258 | 25 | 2.6 : 1 | 1 : 1.5 |
| Total Assets Collected | Minimum Work Orders Completed Daily | Reactive to Preventive Work Orders | Work Order Opened to Closed |
His team first prioritized adding in additional assets that would be critical to optimizing their internal processes beyond what AkitaBox had initially collected. To date, his team has collected over 1,200 assets, and he has plans to continue to add more — including assets that would help the district in other ways, such as security camera locations to enhance safety and security.
"We've taken what AkitaBox has given us in the data acquisition process and we've expanded on it. We've put in all of our doors, our access controls and we're in the process of adding our smoke detectors," Pulda said. "The smoke detectors are especially important for me because the worst thing is going to a fire panel and seeing a dirty smoke detector. Originally, I'd have to pull up plans. But with AkitaBox, all I have to do is search for it and it pulls up a red dot for its specific address on where to go."
The Buckeye Elementary School District facilities team is currently putting shutoff valve locations in AkitaBox, as Pulda knows that finding a shutoff valve in a drop ceiling can be a critical task that can take up a lot of time just finding accurate locations.
"Unless you have a facility manager who's been at the district for 20 years and knows exactly where it is, you could spend anywhere from 15 minutes to 4 hours trying to find a valve's exact location. If it's highlighted in AkitaBox and it's put in the system exactly where it is, we can literally walk down the hall, pop the tile, and find exactly where it's at. You save two hours of labor, maybe more, if you have more than one person looking for it," Pulda said.
Pulda challenges other facility managers to ask themselves: how much is your time worth? He said that processes that involve going through work orders and filling them in on paper aren't helping districts get ahead. "Besides filling them out, facility teams have to put them in the school mail, send them from their facility, and get them to the facility manager who's putting them away in a file cabinet where there's 30 other file cabinets full of work orders that have been accumulating for five years."
Instead, Pulda recommends a faster, easier digital approach. "If I need to know something's completed, I pull it up in AkitaBox, click on it, and see what's been done. AkitaBox also helps our team be more efficient."
"The fact that AkitaBox offered the simplicity of collecting data we may not have had and verifying the data we did have, and then integrating all of it for us, is ultimately why we chose AkitaBox."
Calvin Pulda  •  Special Systems Coordinator, Buckeye Elementary School District
Pulda also talked about how the reporting dashboard within the AkitaBox software is directly connected to asset and work order data, and allows for unique ways to challenge and incentivize his team. Making sure his team is focused on completing work orders instead of putting in service requests for staff themselves is a metric that he wants to keep improving so that his technicians' time is used to the best of their abilities.
"I've talked to our director about doing incentive programs with our facility managers, specifically around encouraging them to have requestors put in service requests and my team focus on work orders. The dashboard can analyze the metrics. This allows us to run a 'Most Improved' challenge and offer some fun competition between the team members."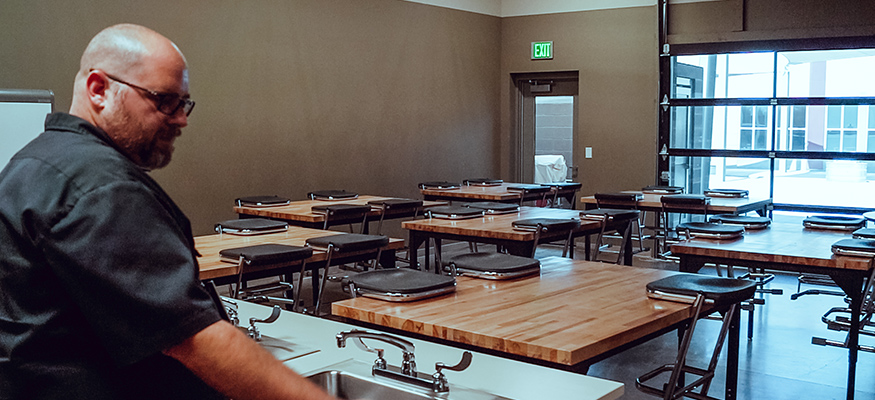 Ultimately, Pulda is excited for future enhancements to the AkitaBox software and loves that new features are constantly being released that allow him to continue to customize the program to his district's needs.
"The software is great," Pulda said. "I'm so glad that it keeps improving with new features. The system itself is designed to grow with us as we grow. I couldn't imagine trying to build a new school on our own without it. It would take me too much time. I love the simplicity. It's made my job a lot easier."
Ready to Take Compliance to the Next Level?
Talk to an AkitaBox software advisor today.
Request Demo