Facility Condition Assessment Checklist: How to Index Your Building
Facilities these days aren't getting any younger. In fact, the average age of buildings in the U.S. has increased to 53 years. Keeping aging facilities running smoothly is a vitally important task for today's building owners and facilities managers. One of the most valuable tools for doing that is the facility condition assessment (FCA).
No matter the age of your building, an FCA provides an accurate picture of where your assets are in their useful operating life. This data helps you make smarter, more cost-effective decisions to support your building's physical longevity.
Let's dive in!
What Is a Facility Condition Assessment?
A facility condition assessment goes by many names: capital need assessment, backlog study, deferred maintenance study, or even building condition assessment. Whatever you call it, an FCA is a process that analyzes the physical condition and functionality of a facility and its equipment.
The FCA takes several factors into account, including building age, design, assets, materials used, and more. Operations teams use FCAs to:
Review assets or systems
Look into the root causes of deterioration
Evaluate how well facilities are meeting the needs of occupants
Determine a building's replacement value
A Facility Condition Assessment Includes:
Current conditions of assets (such as roofing, mechanical, plumbing, structural, and lighting)

Forecast of each asset's effective age and estimated lifespan

Cost analyses and timelines to help you build your capital budget 
Estimation of costs to correct your deferred maintenance backlog
Identification of any code-related deficiencies or compliance concerns

Interventions required (for maintenance, refurbishment, or planned replacement)

Identification and estimation of costs to improve functionality
Assessing the physical condition of assets is generally done via a walk-through inspection, mathematical modeling, or a combination of both. Determining functionality typically involves occupant interviews and may also include rating each facility against a set of specific criteria.
With all the results pulled together, the final report includes photographic records of systems and assets, an FCI number, and a projected (usually 10-year) capital plan for each facility.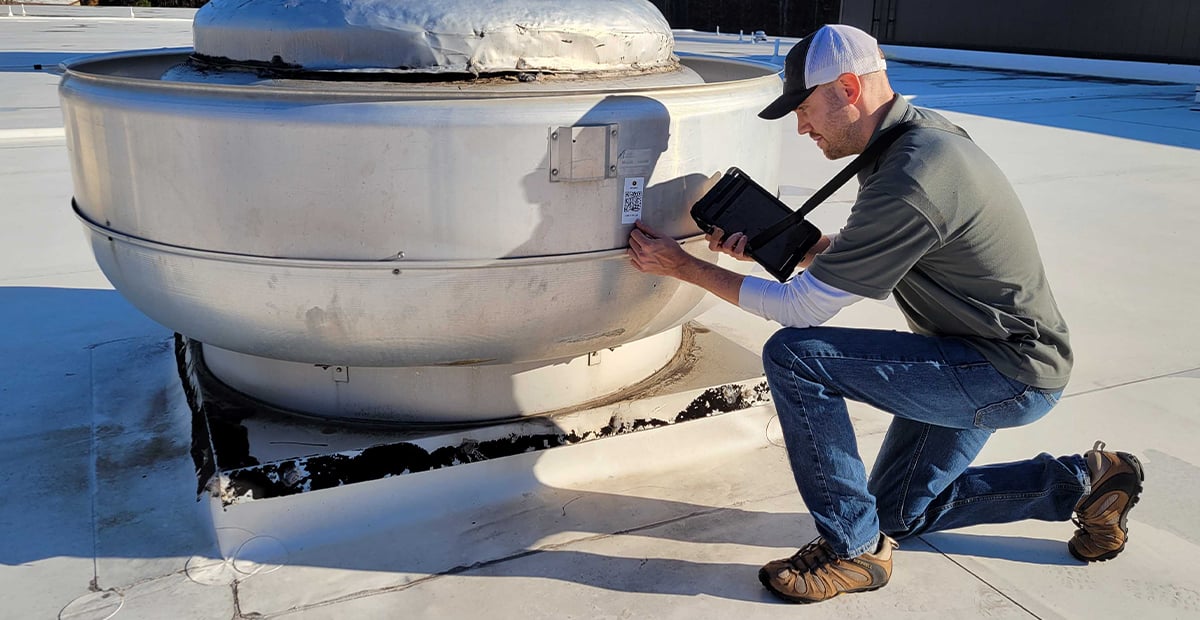 What is a Facility Condition Index (FCI)?
A facility condition index is an industry standard metric that serves as an objective benchmark following a facility condition assessment. FCI is calculated by taking the total cost of existing renewal/repair costs and dividing this number by the total estimated replacement value.
For example, an FCI of 0.1 signifies a 10% deficiency, which is generally considered low. On the other hand, an FCI of 0.7 is a 70% deficiency and means the building needs extensive repairs and replacements. FCIs can be used to compare your facility's condition to those of similar businesses (though different business groups may have different average rates).
Facility Condition vs. Property Condition Assessment: What's the Difference?
If you've heard the term "property condition assessment," you may be wondering if this term has the same meaning as "facility condition assessment." While both reports are similar, they serve different purposes.
A property condition assessment (PCA) is typically done before a property changes hands. It characterizes a building and its contents at one point in time — revealing general costs associated with correcting existing deficiencies and maintaining the property over time.
How is a facility condition assessment different? An FCA determines long-term capital planning needs. It looks at each piece of equipment and provides specific data regarding future repairs, maintenance, and replacements. An FCA allows for a more accurate projection of capital expenditures and maintenance costs over time. 
The Importance of a Facility Condition Assessment
Although conducting an FCA can seem like a daunting task, it's crucial in monitoring your building's health and performance in the long run. Without a facility condition assessment and accurate building data, budgeting and capital planning will be based on experience and best guesses.
An FCA allows operations teams to arrive at an estimate of reinvestment costs that are defensible with evidence, so a decision can be made to restore, replace, or maintain defective assets. It also allows for the use of data and reports to prioritize projects for maintenance, repair, or renewal.
The end result of a facility condition assessment is an accurate, objective view of your buildings' and assets' physical health. Armed with this information, you'll be prepared to target capital investments and meet the goals of your stakeholders (including dependable facility operation, reduced risk, increased service capacity, or more growth).
Read More: 3 Ways an FCA Enables Better Capital Planning
5 Steps to a Successful Facility Condition Assessment
A facility condition assessment is formed from a combination of information and data sources. This allows building owners to get a holistic understanding of their facilities and see how manipulating maintenance variables can impact long-term asset value.
Data sources often include visual reviews of a representative sample, documents, interviews, surveys of interested parties and users, satisfaction surveys, operator evaluations, and condition monitoring.
Here are the five steps involved in a
successful FCA:
Preliminary Preparation
Mobilizing the consulting team and arranging site access.
Data Collection
Reviewing documents, field visits, interviews, testing, and monitoring.
Data Analysis
Estimating quantities and costs based on the collected data and statistical summarization.
Preparation of the Report
Conducting peer review of the data to ensure accuracy and standards conformance.
Presentation of the Report
Delivering the results to key stakeholders and decision makers.
Facility Condition Assessment Checklist
With a bit of preparation and a strong plan of attack, you can make your FCA a reality. Get started with our checklist:
☐  Create a comprehensive list of all systems and assets in your facility.
☐  Take note of each asset's location in your facility management software.
☐  Write down how many of each asset your organization owns.
☐  Record the current age of each piece of equipment.
☐  Note the expected useful life for each piece of equipment.
☐  List any assets that are approaching (or exceeding) their expected operational life.
☐  Take note of any condition-related or operational-related issues with assets.
☐  Record any code-related or compliance-related issues that need to be corrected.
☐  List any functional concerns related to:
☐  Space configuration
☐  Finishes
☐  Equipment
☐  Mechanical
☐  Electrical
☐  Lighting
☐  Communications
☐  Other unique requirements of your facilities
☐  Identify remedial actions, including renovation or modernization upgrades, to improve functionality.
☐  Prioritize problems identified according to severity level.
☐  Estimate how much it will cost to fix issues or upgrade equipment.
☐  Recommend projects going forward to fix issues and upgrade equipment.
Pro Tip: After an FCA is completed, some operations teams make the mistake of ignoring the results and waiting for the next FCA to occur several years down the line. Don't do that! Make it a point to take corrective action and follow up on findings within a set time period after the assessment is complete. The process should be subject to regular iterations and adjustments to reflect changing conditions, technologies, and circumstances.
Living FCAs vs. Static FCAs
A good way to ensure your assessment results don't sit on a shelf collecting dust is to create a living FCA – one that's easy to regularly update and keep current. Look for FCA software tools that allow you to continue adding information over time. A living FCA means you can keep building on your initial data collection instead of re-doing the entire process every 5 years. And unlike a static FCA that becomes obsolete almost as soon as it's finished, living FCAs allow you to keep leveraging current facilities data for maintenance and capital planning insights.
Take the Guesswork out of Monitoring Building Portfolio Health
One of the smartest decisions you can make as a building owner, facilities director, or portfolio manager is to understand the true cost of your buildings — not just today, but decades into the future.
As a long-term condition assessment and capital planning solution, AkitaBox software empowers building management professionals to make data-driven decisions about their properties and ensure budgeting needs stay in line with projections. Take the guesswork out of capital planning by harnessing your building's FCA data for an accurate picture of property sustainment costs. Discover how easy it is to create an insanely accurate living FCA with AkitaBox.